Select language: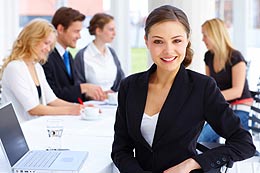 We cooperate with real estate agencies all over the West Pomerania Province via the Zachodniopomorski System Wymiany Ofert (West-Pomeranian System for Offer Exchange), which gives us better possibilities to present and search for real estate for you.
Our mission:
We are there, to efficiently:

find - what you need,


mediate - to assure convenience and make use of opportunities,


assure safety - by avoiding threats,


satisfy - because we do care for our clients.
... The Kowalskis family lived in one of Szczecin block of flats for 30 years. When their son had grown up and moved abroad Mrs Maria and Mr Tadeusz yearned for their homeland and relatives who still lived there. They had their plans and dreams, but they had no idea how to make them come true. They were not sure, which they could sell their flat for, and they did not like the idea of that great number of strangers visiting their place. They did not have any idea how to find a new home so far from Szczecin either. They turned to us for help. Having listened to Mrs and Mr Kowalskis' plans and needs, we started to act. We found a buyer for their flat on very convenient terms and conditions. Since the buyer did not have the required sum of money we helped them choose the right bank credit.
The whole transaction of selling the flat in Szczecin and buying one far away from the city was a great success. Equipped with authorization, we arranged and completed many formal and legal procedures on behalf of Mrs and Mr Kowalski, keeping in mind safety, terms and conditions and dates of the transaction, as well as our clients' financial capabilities.
This is an example of one of many so-called "connect deals"
in which, together with our customers
we can achieve success every day.
You are very welcome.